Are you looking for an original group activity? Dive into the virtual reality world at A'DAM VR Game Park. Whether you're looking for team building with colleagues, family outings or a fun day with friends. It's all possible at A'DAM VR Game Park.
We offer various virtual reality game packages for groups, possibly including drinks. For example, we have created a great package where you can play the Zombie Shooter for only € 40 per person in combination with 3 tokens for our other games. This is already possible for groups of 8 people or more.
Want to rent A'DAM VR exclusively for a group? This is possible for groups starting from 15 people with prices starting from € 50 per person. We are happy to help you with putting together a package of your choice.
Make your group booking
Fill in our online contact-form or give us a call at 020 – 215 95 45
Prefer to contact us by e-mail? This can be done via: sales@adam-vr.com. Please write down the following:
The preferable date and time of event
Amount of people
Any other info you would like to share
Your contact info.
FREE ROAMING GAME EXPERIENCE
An immersive full-body experience where you wander freely into a world unknown. Go hunt for zombies in Arizona Sunshine, solve puzzles as a pirate in Corsair's Curse or enter the haunted house of Ghost Patrol VR.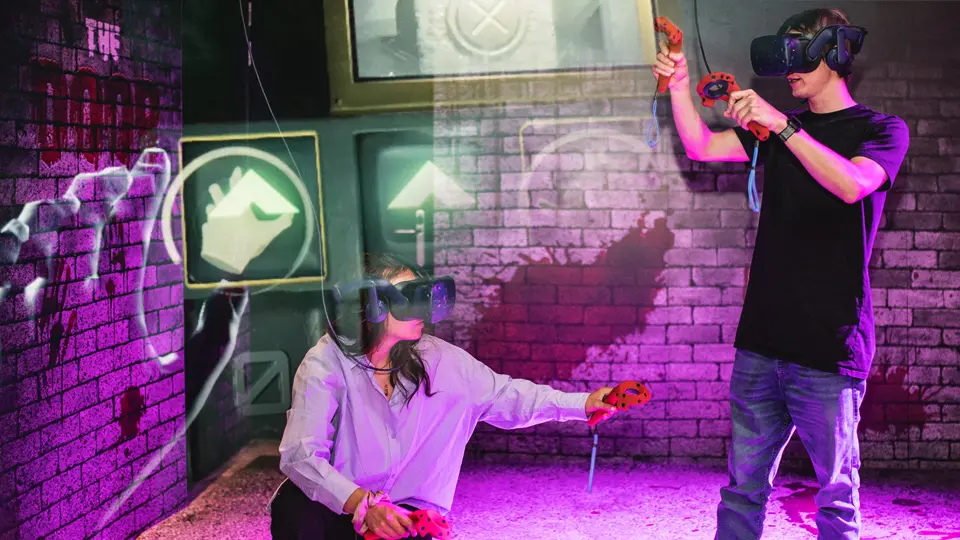 VR ESCAPE ROOM
A horrifying escape room experience where literally anything is possible. Not for the faint-hearted. Find yourself kidnapped by a doctor in Jacob's Prison or stuck in the childhood nightmare of The Dolls Room.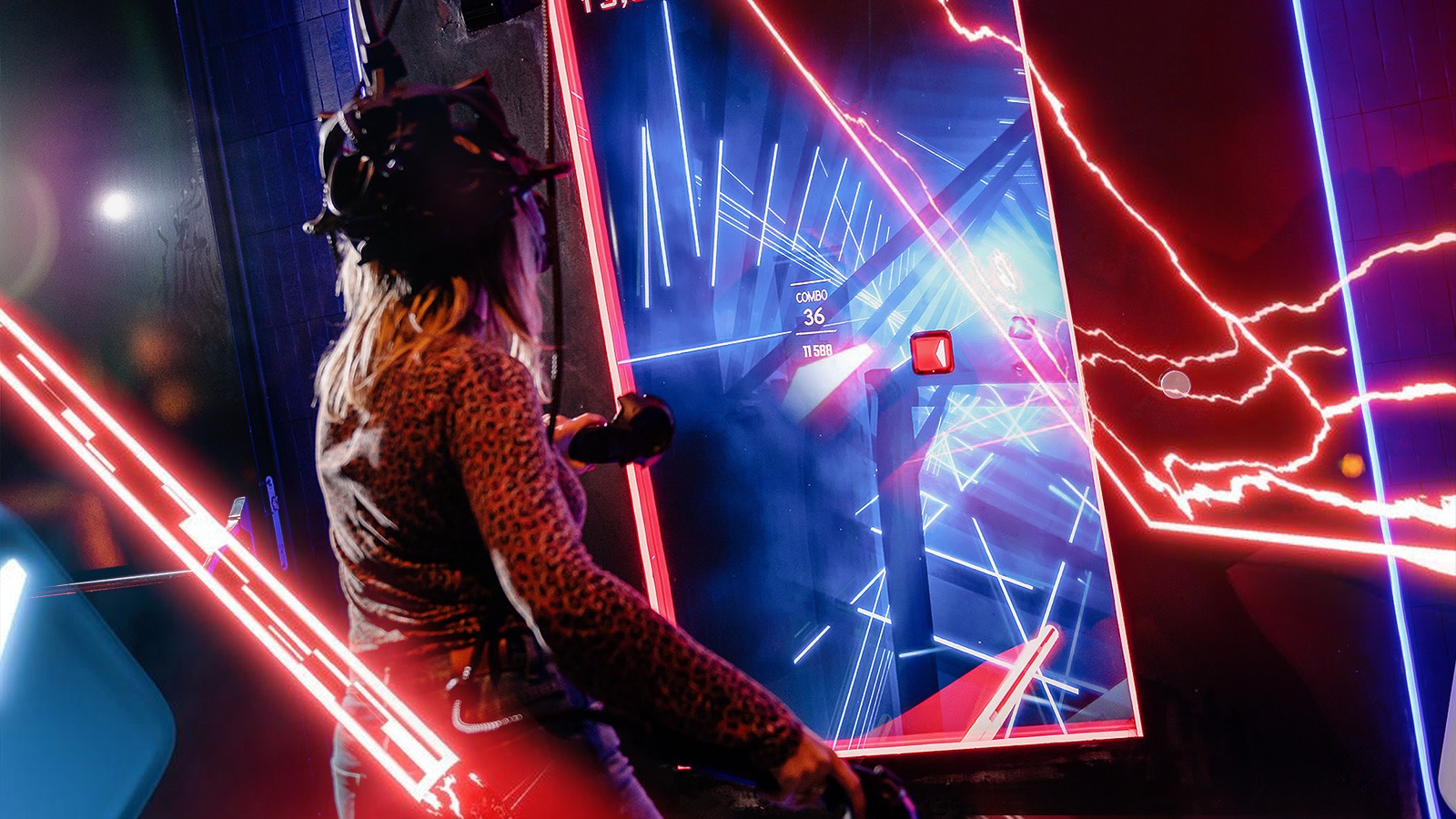 BEAT SABER
Find your rhythm and slash your sabers to the sound of the beat while surrounded by a phenomenal futuristic world.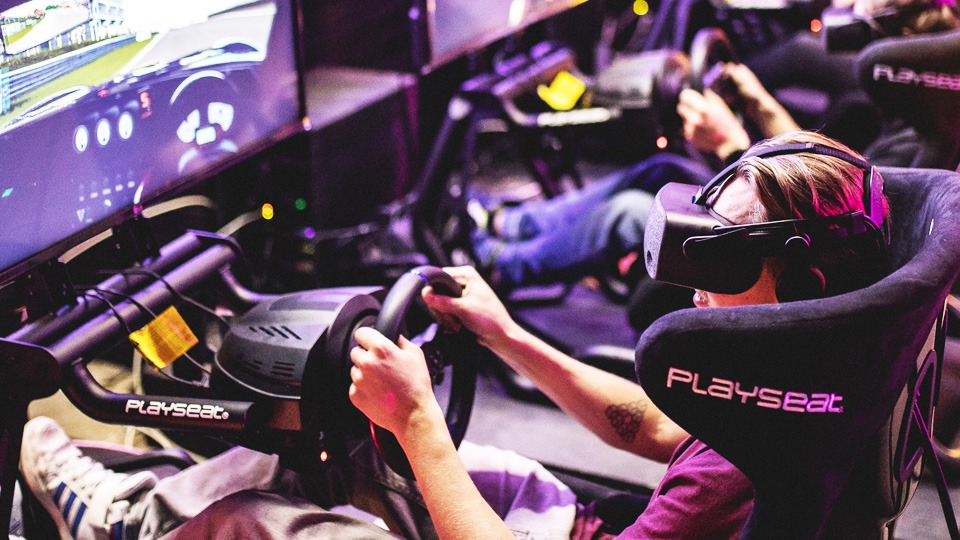 PROJECT CARS 2
Grab the wheel of your favorite supercar for the world's most beautiful, authentic and technically advanced racing game. Who of you will finish first?

TRIOTECH STORM
Buckle up for this interactive rollercoaster. While riding the special effects VR rollercoaster, throw your hands in the air and compete for the highest score.

TOP PHOBIA
Conquer your fear of heights while you shuffle along the ledge of an old building. Your virtual experience is reinforced by physical décor. Will you make it across?

REVOLVR 2.0
Challenge your friends to a modern Wild West shootout. Armed with two revolvers, you can hide and duck behind objects while dexterously eliminating your opponents.

A'DAM VR Game Park + A'DAM LOOKOUT
Up for another memorable experience? Combine your visit to A'DAM VR Game Park with an entrance ticket to A'DAM LOOKOUT. Here you can enjoy the panoramic view and the menu in our panorama restaurant.